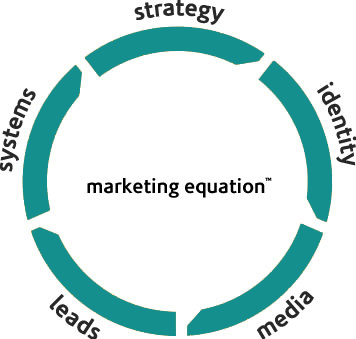 A Better System – That Yields Better Results.
Vastly superior in concept and execution, yet simple in practice, the marketing equation is the latest innovation in marketing for small business. This innovative approach, focused on performance, is the most complete and cohesive formula for achieving marketing results. Implementing this 5-factor formula efficiently leverages human capital, leaving businesses with more time, more money and documented results. For added assurance, real-time dashboards (available to the client), report effectiveness of marketing endeavors online and offline.
Embrace, THE SCIENCE OF A BETTER MARKETING SYSTEM
Never Spend The Same Dollar Twice
It's our motto but more than our motto, it's our why and it's where we end up. The Marketing Equation prevents businesses from ever wasting a dollar on marketing.
Stop Wasting Money
On-Target Always
Simply put, the Equation keeps you on target always with a guide post continually in front of you. It has been used on hundreds of companies to successfully get them where they need to go, primarily because of it's scientific yet cohesive nature.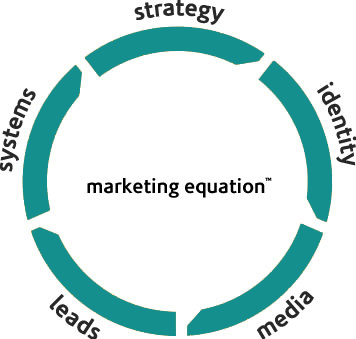 Your Bag
Of Secret
Weapons